Description
With a super light titanium frame, air cushioned full-motion nose pads and slim temples, the Costa Sunglasses Skimmer embodies the characteristics of the ultralight seaplanes it is named after. Textured rubber temple pads for added grip, and integral spring hinges for light, airy comfort combine for all day wearability.
COSTA SUNGLASSES & COSTA PRESCRIPTION SUNGLASSES & GLASSES
Costa sunglasses and Costa prescription sunglasses are designed specifically for those who live to be on the water and need sunglasses that can withstand their hardcore lifestyle. The entire line is known for functionality and durability, providing a clear, yet protective fit made to lead you into the unknown seas of life! Choose Costa Del Mar Sunglasses for maximum clarity and protection from the world's harshest elements. Need a little help finding the perfect Costa sunglasses for you?
Costa takes pride in creating the clearest lenses and most durable frames on the planet. However, what separates Costa from any other brand is there commitment to PROTECT the conservation of our rivers, lakes, oceans, and all the creatures living in it. How do they show it? Well, Costa works with initiatives like #OneCoast, in which they help bring relief to coastal communities who have been affected by natural disasters. Costa provides bandwidth and financial support to causes like Ocearch, CCA, and the Billfish Foundation. They also joined forces with Bureo and fisherman in Chile, to help Untangle our Oceans by collecting discarded fishing nets from the sea and turning them into sunglasses. The Costa Tribe shows its leadership through fully integrated partnerships like Indifly and Kick Plastic. Both of those partnerships promote long-lasting economic infrastructure through sustainable fisheries for communities that are still developing. Costa's drive to not only make premium products but protect our waters is something that makes them a top brand. 

COSTA DEL MAR POLARIZED SUNGLASSES
Costa has mastered the art of polarized fishing sunglasses with unbeatable, optically clear Costa lenses. 100% Costa polarized glasses efficiently eliminate the reflected glare off the water, produce brighter, denser colors for enhanced definition, and increases more visual clarity and sharpness on the open waters. Once you see with the clarity granted by Costa Del Mar polarized sunglasses, you won't want to see without them.
COSTA 580 LENSES | COSTA POLARIZED LENSES, COSTA POLYCARBONATE LENSES & COSTA GLASS LENSES
Costa has reached whole new levels of enhanced color definition and unmatched clarity with their polarized lens technology. Be it Costa 580P polycarbonate lenses, or Costa 580G glass lenses, they've far exceeded the competition in the world of polarized sunglasses. For more information on Costa lenses, check out the following Costa polarized sunglasses where we discuss all you need to know about Costa glass lenses and Costa polycarbonate lenses.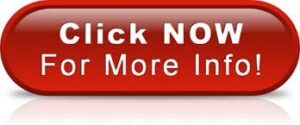 COSTA PRESCRIPTION READING SUNGLASSES & COSTA DEL MAR READERS
Need a little extra help baiting your hook or just seeing up close on the water? Check out the Costa Del Mar Readers. With stylish options and high-quality technology, Costa C-mates are more than an accessory, they are a tool.
COSTA PRESCRIPTION SUNGLASSES & COSTA DEL MAR PRESCRIPTION POLARIZED SUNGLASSES
Don't let poor vision get in the way of enjoying life on the water in the best way possible. Our expert team of opticians has perfected polarized prescription sunglasses, and we're excited to say that the combination of our prescription abilities and Costa Del Mar polarized sunglasses is the result of unbeatable sunglasses for your lifestyle.
VS Eyewear is not able to post pricing online for Costa prescription sunglasses as per an agreement with the manufacture. We are an authorized recommended Costa Dealer and purchase the glasses directly from the manufacture.
Please fill in the following information form, or email your request to [email protected], or phone us at 877-872-5780 to receive pricing.
FREE SHIPPING ON ALL COSTA SUNGLASSES!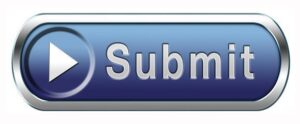 COSTA FRAME TECHNOLOGY
Costa offers frames to meet everyone's needs. Customers can choose a frame based on color, hypoallergenic materials, durability, lightness, cost and uniqueness. Each frame offers its own performance advantages and style features for eyewear that fits every occasion.
View our full line of Costa Polarized Sunglasses