DOMESTIC SHIPPING (United States)
Order Updates and Tracking Information Order status and Tracking Numbers for UPS and Delivery Confirmation numbers for US Mail are sent to the e-mail address listed in your order.
Note: All Prescription orders normally ship within 10 business days, providing all items are in stock and no unforeseen circumstances occur. At present time some orders with certain coatings are taking an additional week to ship.
Orders containing out-of-stock items will be shipped in their entirety when all products are available, unless prior arrangements have been made. Please call our toll free number: 877-872-5780. Customers will receive automatic e-mail updates regarding order and product status.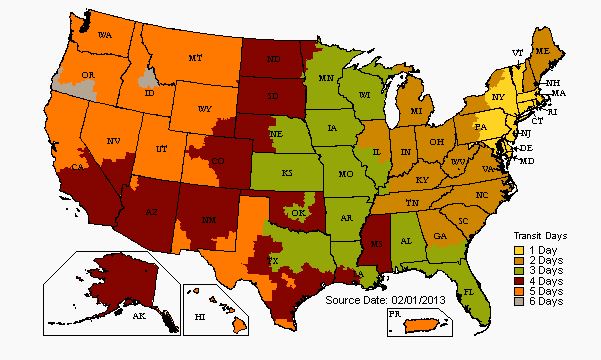 Military APO Shipping:
VS Eyewear is happy to ship our products to the men and women overseas serving in the U.S. Military. The United States Postal Service is the only courier that will ship to an APO or FPO address. They will not, however, provide delivery confirmation for packages shipped to APO or FPO addresses. So that delivery may be confirmed and for our customer's sake, VS Eyewear suggests that orders with final destinations of an APO and FPO address be shipped to an intermediary address and then forwarded to the APO or FPO address.
Please be aware that it could take 4 – 12 weeks for a package to reach its APO/FPO destination. VS Eyewear cannot be held accountable if the service member or end user has been relocated and the package becomes undeliverable. If a package is returned to us as undeliverable, it will be held until the customer provides us with an updated address. Such packages may be subject to a second shipping charge.
International Shipments:
If your order is shipping internationally (outside of the U.S.) it may be subject to import duties and taxes, which are levied once the package reaches the destination country. VS Eyewear has no control over these charges and cannot estimate what they will be. Any charge that might be incurred is the customer's responsibility. VS Eyewear is not responsible for ANY duties, taxes or broker fees that may be charged to your shipment. For further information please contact your local customs office.
Are there any international addresses that you can't ship to?
Yes, because of trade restrictions, there are a few countries that we cannot ship to. We will inform you if you attempting to ship to a location we cannot ship to at this time. There are also a few particular brands that we are not allowed to export, and we will let you know of this, as well.
Are there any additional fees associated with international shipping?
Yes, and we will contact you to inform you of the duties and taxes you owe with your order.
What methods of payment do you accept?
We accept MasterCard, Visa, Discover, PayPal and American Express. You can also send us a money order or a check in the mail, at the checkout options use the "Print and mail" option this allows you to send us your order via the US postal service. Sorry but we do not ship C.O.D.
Do I have to pay sales tax?
If you are in Pennsylvania, you must pay 6% sales tax. If you are not in Pennsylvania, then there is no tax.

Can I place my order by telephone, instead of on the website?
Yes. Just shop on our site and at the checkout options use the "Over the phone" option this allows you to send us your order and you can call us with your payment information.
How long does it take?
Prescription glasses will normally ship within 7-10 business days. Our production time can vary depending on frame availability and certain lens options. Your order will ship via the method you select during the checkout process. Unfortunately, the method of shipping that you choose will not cut down on production time. Therefore, selecting Next Day Air does not mean that you will receive your order the next day. It only means that UPS will ship it to you in one day from the time that they pick up the package from our facility.
We stock a broad range of our Visionaries clip on sunglasses, but cannot stock all models. If they are not in stock, the clip on glasses normally ship within 3 business days.
I ordered prescription glasses 2 days ago and I paid for 2-day delivery—why don't I have my glasses yet?
Your glasses will be shipped via UPS 2nd Day Air when they are finished, but your shipping option does not affect the order's processing time. Most orders take about two weeks to be processed prior to shipping.
What is the deadline for Express shipments?
Your need send your order to us before 2:00PM Eastern time.
Do you ship to addresses outside the USA?
Yes. Just shop on our site and at the checkout use the "Over the phone" option. Please note that VS Eyewear is not responsible for any duties, taxes or broker fees that may be charged to your shipment. The fees are the responsibility of the customer.
How do you normally ship to Canada?
We ship to Canada daily and prefer to ship via UPS or Federal Express. The shipping charges might be slightly higher, but the transit time is an awful lot shorter and tracking the package is much improved. I currently have an arrangement with these carriers, that I have not been charging the high custom/duties/taxes fees that are normally associated with these carriers.
We also ship via USPS postal either via First Class, Priority or Priority Express mail.
You will see the different shipping options before you check out.
VS Eyewear
26 Broadway
Bangor, PA 18013 USA
Telephone: 1-877-872-5780