What are Dental Lead Aprons?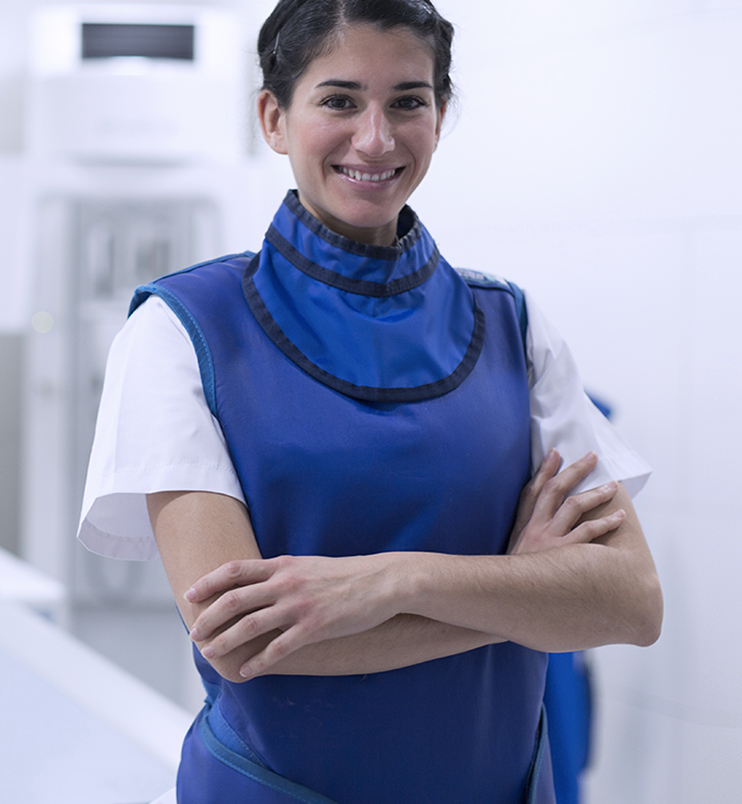 Dental lead aprons are medical protective garments used to shield patients from radiation exposure. The apron is made with a thin rubber material on its outside and a lead lining inside. It protects the abdomen and torso during dental X-rays. During the dental X-ray process, the lead apron absorbs most of the scattered radiation.
Dental Lead aprons are available in various sizes and colors. Some aprons are also made of lead free materials. Non-lead aprons can be lightweight, durable, and comfortable. They offer excellent support for the upper back and reduce fatigue.
Consult your dentist or obstetrician if you have concerns about the use ionizing radiation during pregnancy. Current scientific evidence suggests that there is no significant risk of causing damage to the fetus. However, it is still a good idea to avoid unnecessary exposure.
Dental x-rays can be used to diagnose and monitor oral health conditions. They are essential in detecting cavities and other tooth and gum problems and identifying the cause of decay between teeth. In addition to determining the cause of a patient's symptoms, x-rays can also identify the presence of oral cancers and other potentially life-threatening disorders. Using a dental lead apron during x-rays can significantly reduce the patient's exposure to radiation.
There are many options for dental lead aprons. You can choose from custom color aprons, magnetic closure aprons, and lead lined aprons. Regardless of the type of aprons you choose, it is vital to ensure they are stored properly. This is especially true of lead aprons, which can be damaged if not stored properly.
Lead aprons can be heavy so they should not be folded. They should be placed on a hanger, which will ensure that they are always in place. Make sure that you are using the correct hanger for each apron. Also, make sure that you keep all documentation related to the integrity of the apron.
Many dentists prefer to use a lead apron for young children. It is a precautionary measure to protect the thyroid gland from radiation.
Although lead aprons don't affect the quality of xrays, they protect patients and clinicians from unnecessary radiation exposure. Several countries have adopted legislation that requires the use of protective aprons. Other states have regulations as well.
Guidelines have been published by the European Academy of DentoMaxilloFacial Radiology and the American Association of Physicists in Medicine regarding the use of radiation protection equipment. These groups encourage safe and effective diagnostic imaging.
Lead aprons need to be inspected at least once per year, just like any other type of medical protective gear. Aprons may have broken leads and may even have lost their ability to attenuate radiation. If handled incorrectly, the lead lining may tear.
While most dentists recommend that patients use dental x-rays, it is important to be aware of the potential dangers. In particular, the use of ionizing radiation during pregnancy is a controversial topic.