What Color Clip on Lens is Best for Night Driving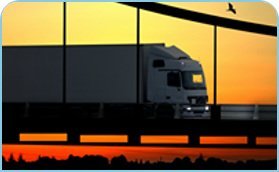 Driving can cause a strain on your eyes especially at night because of the lights of oncoming traffic. So what is considered the best lens color for night driving…well, there are 2 options; either a clear lens with an AR (anti-reflective) coating or a yellow lens with an AR coating. All of our night driving clip on glasses come in a bright canary yellow lens tint with an anti-reflective and scratch coatings.
You have many options when it comes to eyewear for night vision. Night driving glasses that increase contrast, reduce glare and preserve color definition are some of the most popular. To prevent irritation and eye strain, they may be fitted with a blue light blocking filter.
Night driving glasses with a tint that enhances contrast and blocks out harmful wavelengths of light are the best. These glasses should be made from high-quality materials, and lightweight to ensure that you don't strain your eyes when driving at night.
Night driving glasses that clip on are a convenient and affordable way to reduce glare and improve visibility. You can choose from a range of styles and colors, including semi-rimless, metal, and plastic frames.
The frames attach to prescription glasses using a clip near or at the nose bridge. These frames are usually coated with a plastic coating that protects your lenses from scratches.
You may find a prescription lens with AR coating to reduce glare and minimize reflections from the road. These lenses are great for drivers who need to see clearly at night, or have trouble seeing due to hyperopia, astigmatism, or other eye conditions.
Anti-reflective (AR), coating is another feature you should look out for when buying night driving glasses. This thin film, usually made from silicon or zircon, reduces the internal reflections of the lenses and increases visibility.
According to the National Highway Traffic Safety Administration (NHTSA), this technology can improve vision for drivers suffering from astigmatism. AR-coated glasses transmit more light than reflective or self-darkening lenses, which block some light. This results in better visibility and better focus.
You should be able to find them in many sizes and styles to suit most faces. They are often provided with an anti-glare pad, EVA protective sports case, and microfiber cleaning cloth. These products are a great choice for drivers who want to see better at night, and need a comfortable solution that lasts a lifetime.