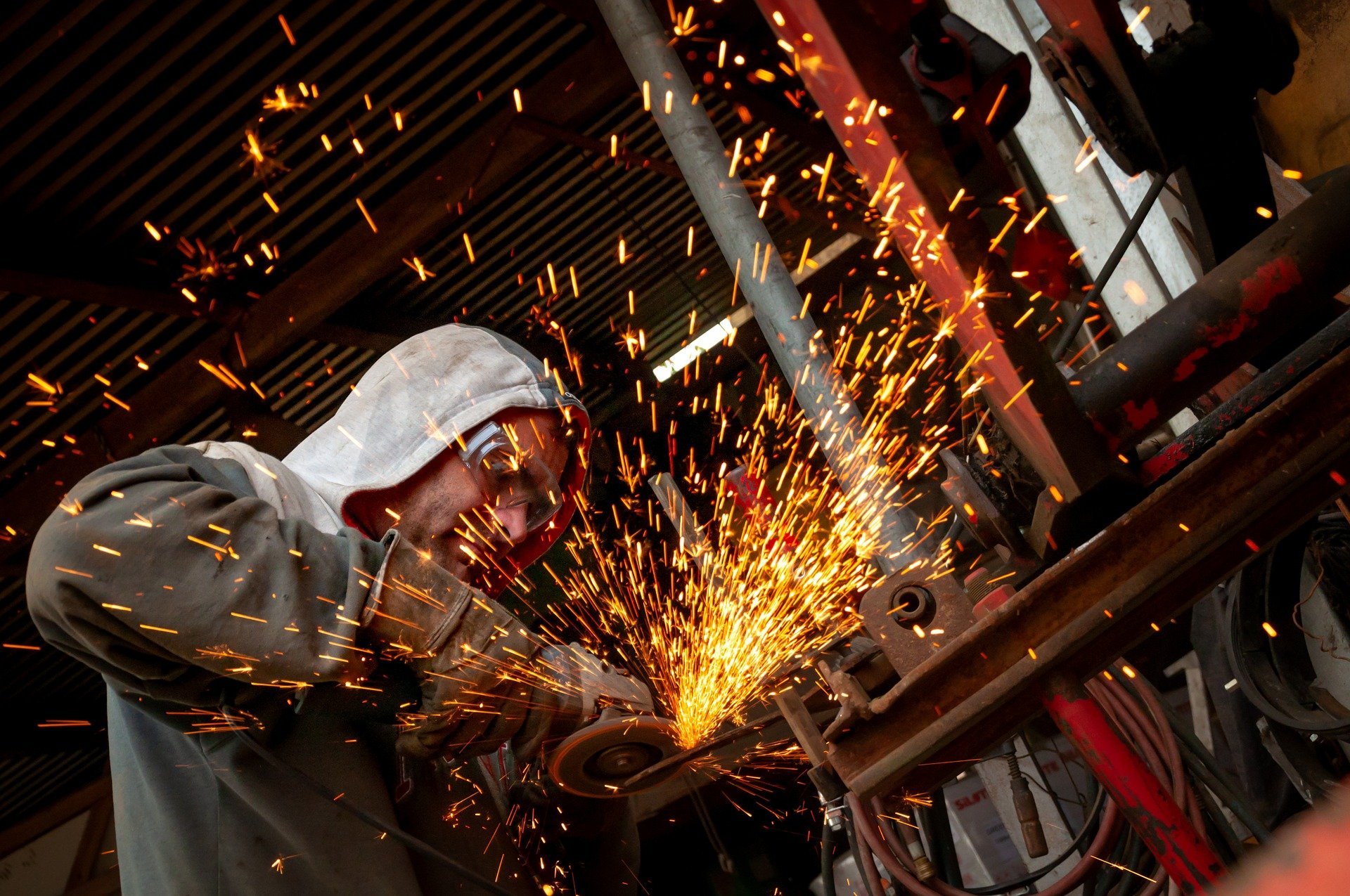 Get all of your frequently asked questions about VS Eyewear Safety Glasses here. Contact us today if you don't see your question below and need more information about safety glasses.
What are the best prescription safety glasses?
Here are some of the best prescription safety glasses on the market today, all of which are available without a prescription too. The best prescription safety glasses and goggles are designed with a variety of safety ratings to meet your needs for being shatterproof, fog resistant, glare-resistant, dust, sweat, and particle-proof, and more.

Whether they are required for work or a precaution you take for a hobby or extracurricular activity—they drastically reduce your odds of eye injury. Not to worry if you have impaired vision as you can order protective eyewear with a prescription.


How much does prescription safety glasses cost?
That really depends on your budget but prescription safety glasses at VS Eyewear can range from $60.00 To $300.00 plus depending on what you want.

Upon browsing our site, you'll immediately notice that prescription safety glasses come in a spectrum of costs. For example, the RX-70F line of prescription safety glasses comes out to $20 for the frame only. The RX-17013E line costs $35 for the frame and the RX-202 line costs $45 for the frame. On the opposite side of the spectrum, however, customers will find prescription safety glasses that start at $69.99 (the RX-456 line and the RX-691 line) and as high as $117 (the Wiley X Aspect line).


Does an employer have to pay for prescription safety glasses?
Whether you have just started a new job or are taking on a new role within your company, there are certain formalities that you may need to complete. If your new role requires you to work in challenging or dangerous conditions, for example, your employer may require you to purchase protective eyewear.

Ultimately, under OSHA standards, employers may not be responsible for providing funding for prescription safety glasses.


How do you tell if glasses are safety rated?
To do so, you simply need to take a look at the glasses themselves. If the glasses are safety-approved according to ANSI or other standards, they will be stamped. By stamped, we mean that you will see on the frame or lens whether it meets certain safety standards.

Looking at the Wiley X Gravity glasses, for instance, you will note that they are ANSI Z87.2 safety approved. If you were to take a look at the physical glasses themselves, you would notice that there is a stamp on the glasses themselves that contains this information. Depending on the frame itself, the stamp can be found in different places. Rest assured, however, that it will be there. The same is true for safety-approved lenses.


Are Oakleys approved safety glasses?
In case you aren't yet aware, there are several different safety standards for prescription safety glasses—including standards from the American National Standards Institute ("ANSI"). Before purchasing, therefore, it is important to confirm not only whether a pair of prescription safety glasses are safety-approved, but whether it is safety-approved according to your desired standards.

Let's start with the bad news. About 90 percent of Oakley glasses are not safety-approved. ANSI or any other standards organization has not certified that these pairs of glasses have sufficient impact resistance or are suited for challenging environments. If you need safety-approved glasses, therefore, you cannot purchase any of these pairs.

For the approximately 10 percent of Oakley glasses that are safety-approved, you will want to look at the frames themselves. On the frames of these glasses, you will find a marking or stamping that signals they are safety-approved. As just one example, on the Oakley Standard Issue Det Cord Industrial model, you will see that the frame is marked with the appropriate ANSI markings (ANSI Z87.1).


Can my company pay for my glasses?
The bottom line is that your company can pay for your glasses. No law or regulation inherently prevents employers from taking money from their own coffers—out of their own choice and volition—and purchasing glasses for their employees.

Putting that aside, however, another interesting question is whether a company is forced to pay for your pair of glasses. This is a trickier question that requires us to look at regulations and requirements promulgated by the Occupational Safety and Health Administration ("OSHA").

Employers are required by law to provide and pay for so-called personal protective equipment ("PPE"). While PPE payment is compulsory, there are several exceptions that apply to eyewear. Specifically, employers do not have to pay for non-specialty prescription safety eyewear—provided that the employer allows such items to be worn off the job site.


What is the OSHA standard for safety glasses?
In spite of the fact that OSHA requires that a workplace be safe for employees, that doesn't mean that a workplace must be completely free of hazards. It means that the company must provide equipment and training to protect their employees from those hazards. A great example of this is safety glasses. An employer has to make sure that every employer who works around a potential eye or face hazard has proper protection. Specifically, if an employee is working around any of the following substances, they have to wear safety glasses:

Flying particles
Molten metal
Liquid chemicals
Acids or caustic liquids
Chemical gases or vapors
Potentially injurious light radiation


Do I have to wear safety glasses at work?
There may be certain situations where you have to wear safety glasses at work. It's important that both you and your employer know these situations so that you are properly protected when you are working in such a demanding environment.

You may have a job that requires you to work in challenging or hazardous conditions. For example, you may be a carpenter or welder where you are at risk of flying objects or debris damaging your eyes. These aren't simply irritants.

In fact, at some jobs, workers can be subject to severe eye damage—including life-altering conditions like blindness. Due to these risks, you may be wondering whether you have to wear safety glasses at work—even if you don't wear glasses when you aren't at work. This article is designed to clear up some of the confusion regarding this question.


Do prescription glasses count as safety glasses?
For the most part, prescription glasses are not the same as safety eyeglasses. This is for several reasons. Prescription glasses and safety glasses often aren't made of the same material or lenses. Along with the frame and lens materials, safety glasses tend to offer additional features that can help protect wearers.

We designed an article to address some of the confusion about this question. With these facts at hand, you will be able to find the perfect pair of prescription eyeglasses that meet all of the safety requirements at your job. And spoiler alert: some types of prescription eyeglasses can count as safety eyeglasses.


What is the ANSI standard for safety glasses?
Safety glass lenses must be certified and meet the requirement shock resistance, as stated in the American National Standards Institute of strength and endurance.

For eye protection against the following hazards; sand, dust particles, flying fragments, large chips or objects, the lenses must meet the  impact ANSI rating for  Z87-2+ (Rx frame), Z87+ (Plano frame), Z87+ (all other lenses) which includes Chipping, grinding, machining, masonry work, riveting, and sanding. Discover more about the ANSI standard for safety glasses below.


What does Z87 mean on safety glasses?
Whether you are shopping in-person or online, you may see a "Z87" marking. Z87 signals that this particular pair of safety glasses have passed stringent ANSI safety standards.

To truly understand what Z87 means, we need to take a step back. Safety glasses are extremely important tools when working or playing in challenging conditions. Whether you are in an environment with lots of flying dust, debris, or lasers, failing to protect your eyes can lead to serious eye problems—including blindness.