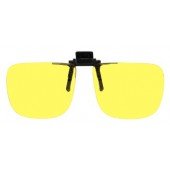 Low Vision
Provides Ultra Violet 400 protection against the suns damaging rays while enhanciny visual clarity in low light conditions. Uses include Night Driving, Hunting, Shooting, Skiing and much more!
How to Measure for Clip-On Frames
The first step in choosing the correct clip-on frames is to compare the style of clip-on frames to the frames of the prescription sunglasses. Choose the nearest in style so that the clip-on frames will cover the entire prescription sunglasses frame. Measure the width of the glasses. Ensure that the glasses are measured in the middle. If the clip-on sunglasses are not available in the same size as the prescription glasses, it is important to make sure they are slightly larger. This ensures that the eyes are completely protected from the sun. Not all clip-on sunglasses are measured in inches; some are simply classed as small, medium and large.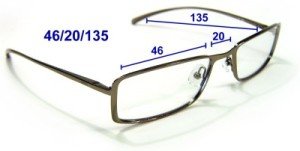 You have to measure the width of the lens (A measurement) and the height of the lens (B measurement) Remember it is always better to go a little larger than a little smaller. The rectangular clip-on flip-up sunglasses offer the most variety with sizes and these can be worn over any shape frame for coverage.
Safety advice on wearing the clip ons
The clip on sunglasses are designed for wearing outdoors in daylight to help shield your eyes from the sun's glare.
Never attempt to look directly at the sun even when wearing your clip on sunglasses.
Never wear the clip on sunglasses for driving at night or where you may encounter low light conditions such as indoors, a forested area, or when going through a tunnel.
We do not recommend the use of the clip on sunglasses for sport as the lenses are not designed to offer protection from impact.
Never attempt to put on or take off your clip on sunglasses while driving, operating machinery, or carrying out sports.
Ensure you check your clip on sunglasses regularly for any signs of wear and replace them if they are no longer safe to use or if the clips have been damaged.
Do not wear your clip on sunglasses for any extended period outdoors in rainy conditions and never put them away in their case damp otherwise damage may result to the lenses, frame and case.
Use of clip on sunglasses by children
Parents should only give clip on sunglasses to their children if they consider them old enough and sufficiently responsible to use them safely and not treat them as a toy.
VS Eyewear does not recommend wearing them for rough play or when children are playing sport. We will not accept responsibility for clip on sunglasses that are damaged through careless use, or for accidents that may happen through misuse. If in doubt, parents should supervise their children when they are wearing clip on sunglasses.
Care when handling and cleaning the clipons
Always hold the clipons by the sides of one of the lenses to avoid scratching or smudging the lens itself.
Whenever your clipons are not in use, keep them safe in the hard case provided.
To clean your clipons, we recommend use of soapy water and clean, lint free cloth. Avoid using strong detergents or abrasive cleaning products. Always hold the clipons by the side of the lens you are cleaning.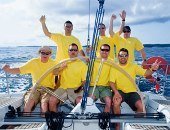 Care when fitting the clipons to your spectacles
Our spring-fit clip on sunglasses have plastic coated lugs for attaching to your prescription glasses. While this helps to protect your glasses from accidental scratching, you should take care when fitting and removing your clipons to minimise contact with your prescription lenses.
Check your clip-ons regularly for any signs of wear to the protective coating on the lugs and replace them if the bare metal is exposed.
VS Eyewear cannot be held responsible for any damage to clip on sunglasses or to the wearer's prescription glasses that occurs through improper or careless use.
Do the sunglasses filter 100% UV radiation?
All the lenses available in our store, whichever lens color, filter 100% of ultraviolet light up to 400nm.
Will the clip ons fit over plastic, metal, or rimless glasses?
These clip on sunglasses are designed to fit over most styles of plastic, metal, or rimless frames but will not fit over all frames!
Can I wear the clip ons over my light-reactive lenses?
Yes, many of our customers wear our polarized clip on sunglasses successfully over photochromic, light-reactive lenses such as "Transitions".
There can be good reasons to have polarized clip ons to supplement the use of your light-reactive lenses. For example, light-reactive lenses do not normally work when you are in the car because the windshield blocks the majority of the UV light which causes the lenses to activate. Therefore, by wearing polarized clip-ons over your lenses, you can get the superior glare protection you need when driving.
Our advice is to go for the polarized copper tint for your clip on lenses. While the UV filter in our clip-ons will normally prevent your glasses from going darker, you may get some UV light shining on the back of the lenses of your glasses, causing some limited darkening.
By choosing our copper lenses, you can be sure that the combined tint when clipped over your light-reactive lenses will not be too dark.
What is the quality of your polarized lenses?
All the lenses in our clip on sunglasses are rated UV400 and are categorized as optical quality. They filter 100% of ultraviolet light up to 400nm, and meet and exceed all international standards for Optics, UV, and polarizing efficiency, including US ANSI Z80.3, EN 1836 class 1, AS/NZS1067 and GB10810.
These standards apply to both the spring-loaded and flip-up clip-ons that we sell, irrespective of which lens colour you choose.
Will the lenses of the clip on sunglasses scratch easily?
We use our clip on sunglasses on a daily basis and have not experienced any scratching of the tinted lenses during normal use. We have had no reports from customers of this being a problem.