The best-selling polarized sunglasses for fishing and boating, that you know and love, are also available in prescription. Both Costa Men's and Women's Sunglasses, in your favorite frame styles, can be made to include single-vision, bifocal, and progressive prescriptions for all your fishing, water, and outdoor adventures.

LASER ETCHED FOR AUTHENTICITY
Once your Costa prescription sunglasses have been customized by our Daytona Beach lab, your Costa prescription sunglasses will have a distinct lens etching and you will receive an Authenticity Card. This card guarantees that your prescription Costas are the same great quality as non-prescription Costas.
All Costa sunglass styles can be customized with your prescription. Visit an authorized Costa Prescription Sunglasses Dealer to place your order.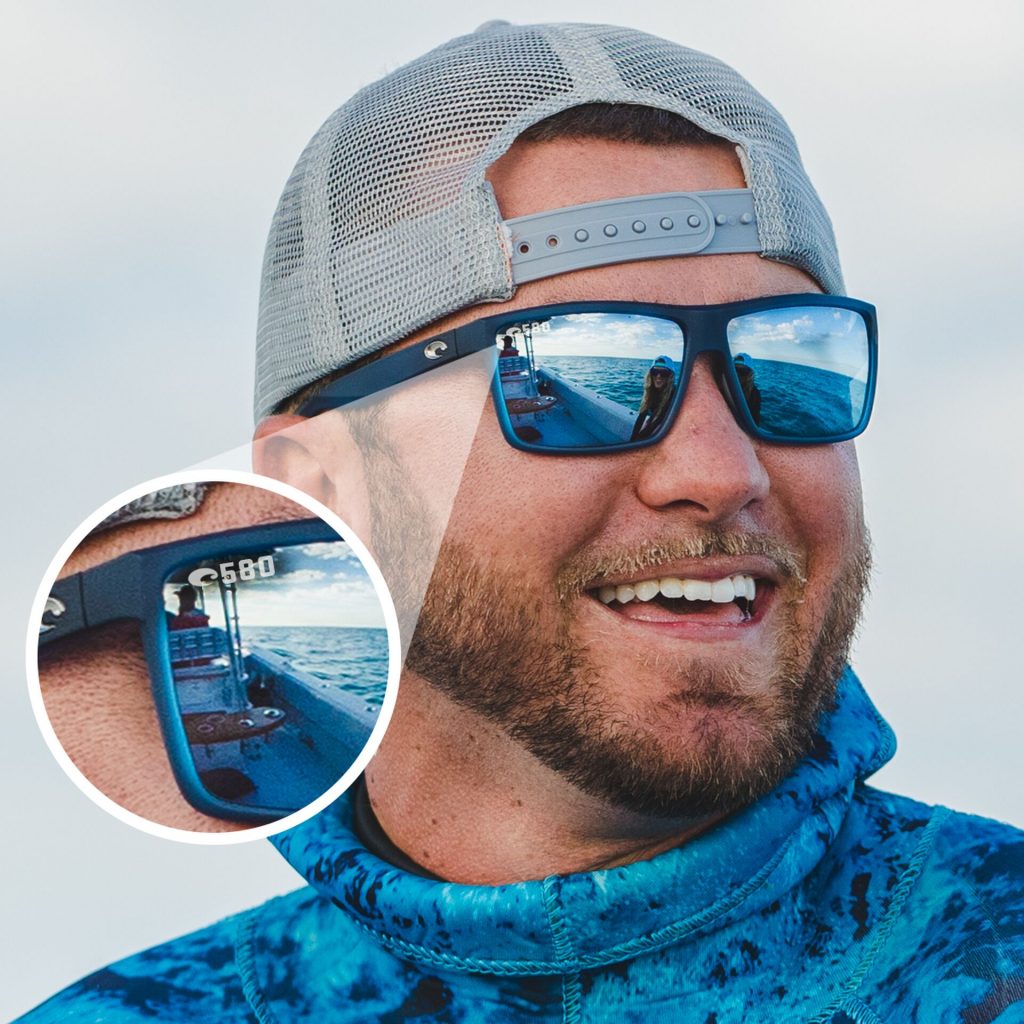 Costa is the leading provider of prescription sunwear for the fishing enthusiast. Salt water and fresh water both have their own eccentricities, and these prescription sunglasses are specially designed to give each and every true-blooded wrangler the edge they need to land that catch. From custom-made lens treatments and designs to state-of-the-art lens manufacturing processes, Costa allows some of the most difficult prescriptions to be added to these stylish and functional frames. The only problem with Costa prescription glasses is deciding which lens combination is best for you: the number of lens colors makes for a most difficult choice, but too many amazing choices for your Costa is a great problem to have.
Costa prescription sunglasses offer 100% UV protection in a wide variety of high-glare or low-light lens colors. Costa Rx sunglasses technology steps up to the plate in conditions that destroy other sunglasses and feature frames that keep up with a tough and rugged lifestyle. Costa prescription sunglasses are among the most sought-after shades online and their niche is growing in the world of professional sports. Not merely for fishing anymore, there are a great many applications the various lenses can be used for: golf, driving, and fishing are just a few of the possibilities. Find the lens material (glass or plastic) and the lens color and coatings that suit your needs. Plus, Costa's anti-corrosive frames are perfect for any fisherman, or just someone looking to have one of the best pairs of prescription sunglasses they can find.
VS Eyewear is not able to post pricing online for Costa prescription sunglasses as per an agreement with the manufacture. We are an authorized recommended Costa Dealer and purchase the glasses directly from the manufacture.
Please fill in the following information form, or email your request to [email protected], or phone us at 877-872-5780 to receive pricing.
FREE SHIPPING ON ALL COSTA SUNGLASSES!